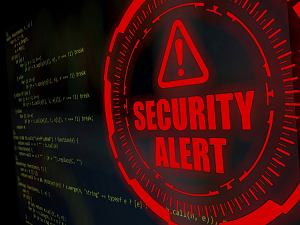 Google has been making some fantastic changes to bolster user security in recent weeks. That includes changes to their Google Play Store that will require developers to disclose exactly what data they plan to track and collect when users install the apps they create.
In a related vein, the tech giant has also recently added some powerful new security features to Google Docs, Sheets, and Slides that now display warning banners any time users attempt to open a suspicious file on the web.
Too often, users will open a file without giving much thought to who put it before them or where it resides (whether a trusted network drive or somewhere on the cloud, for example).  Unfortunately, hackers are keenly aware of this and will often plant poisoned files that appear to be legitimate work files in places where users are likely to find them. Then, the hackers simply sit back and wait until they reel someone in.
These recent changes to Google Workspace apps are designed with one goal in mind. To help the people using those apps make better decisions bout whether to open a file, even if it looks completely legitimate.
This new warning feature builds on a system the company began implementing for Google Drive files back in January of this year (2022) and uses the same warning banners you'll find there.  A bright yellow, hard to miss banner appearing at the top of the page after a user has clicked on a link, but before the file is downloaded.
These brightly colored banners display warning messages essentially asking the user if he or she is sure about downloading a file from an untrusted source that may contain malicious code.  Note that Enterprise users were a bit slower than everyone else to get the new functionality because of the way Google organized the rollout. By the time you read this, they should be visible for everyone.